LOST LIVESTOCK NOTICES:


The following have been reported lost or missing


To report livestock missing choose one: Cattle/Horses or Sheep/Goats.



Click Here to Sign Up for Email Notifications
NOTICE ID 1843:


Two (2) Black Angus cows appx: 2-3 year old. May possible have red ear tag in left ear with the name 'Holder' and a ranch identification information number in white letters & numbers. May also have a freeze brand that coordinates with the ear tag number. Reported: March 23, 2015 by the ranch foreman.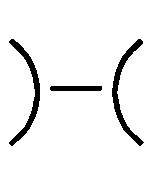 Brand Location:

Left Hip



Area Last Seen:

Holder Land & Cattle Company Ranch, Wilson Well Pens, Socorro County Rd



Date Last Seen:

03/20/2015



Owner:

Holder Land & Cattle Co., LLC


Owner Address:

PO Box 8086 - Altus, OK 73522

Please Contact Inspector

Don Hatfield at 575-649-2758

if you have information regarding the whereabouts of the described livestock.
FOUND LIVESTOCK NOTICES:
There is currently no livestock being held for a five-day waiting period by the NMLB.
Bid Process for Equine Taken Up by New Mexico Livestock Board
Click Here to Sign Up for Email Notifications
---
ESTRAY NOTICES:
Click Here for a claim form
Estray #048-A4-01069, reported by: Patterson, Troy. One (1) Red Brahama bull branded, no earmarks. Taken up from Muleshoe Livestock Auction.
Reported Date: 03/07/2015
DOCUMENTS AND IMAGES:
Cattle Estray 048-A4-01069 March 2015.pdf
Estray #101-08-02017, reported by: Major, Brandon. One (1) Paint bull calf, NOB, no earmarks. Taken up from Tim Johnson shipment.
Reported Date: 02/20/2015
DOCUMENTS AND IMAGES:
Cattle Estray 101-08-02017 February 2015.pdf
Estray #101-08-02006, reported by: Major, Brandon. Three (3) Blk cows branded, blk heifer, NOB, no earmarks. Taken up from Acoma Cattle Growers, Acoma, NM.
Reported Date: 02/16/2015
DOCUMENTS AND IMAGES:
Cattle Estray 101-08-02006 February 2015.pdf
Estray #133-09-00290, reported by: Alarid, Dennis. One (1) Red Angus heifer calf, NOB, no earmarks. Taken up from Hernandez, NM.
Reported Date: 02/12/2015
DOCUMENTS AND IMAGES:
Cattle Estray 133-09-00290 February 2015.pdf
Estray #047-20-12739, reported by: Hatfield, Don. Two (2) Pygmy goats, buck and doe, NOB, no earmarks. Taken up from Ruidoso Animal Control.
Reported Date: 02/08/2015
DOCUMENTS AND IMAGES:
Goat Estray 047-20-12739 February 2015.pdf
Estray #035-17-07766, reported by: Eby, Buddy. One (1) Blk & White Bull Branded, no earmarks. Taken up from George Grijalva's Silver City,NM.
Reported Date: 01/29/2015
DOCUMENTS AND IMAGES:
Cattle Estray 035-17-07766 February 2015.pdf
Estray #025-13-10885, reported by: Allen, Barry. Three (3) Red Cow/calf pair branded, RWF steer, NOB. Taken up from Crenshaw Ranch.
Reported Date: 12/05/2014
DOCUMENTS AND IMAGES:
Cattle Estray 025-13-10885 December 2014.pdf
Estray #024-23-05050, reported by: Waters, Mark. Three (3) Blk heifer calf, RWF bull calf, NOB, Blk Bull branded. Taken up from Ft. Wingate, NM.
Reported Date: 10/10/2014
DOCUMENTS AND IMAGES:
Cattle Estray 024-23-05050 October 2014.pdf
Estray #044-07-09118, reported by: Blandford, Janice. Two (2) Mixed pair, blk cow branded, red heifer, branded, no earmarks. Taken up from Johnson Ranches Pasture .
Reported Date: 10/07/2014
DOCUMENTS AND IMAGES:
Cattle Estray 044-07-09118 November 2014.pdf
Estray #101-08-01786, reported by: Major, Brandon. Two (2) Red bull calf, RWF heifer, NOB, no earmarks. Taken up from Santa Anna Pueblo,NM.
Reported Date: 10/03/2014
DOCUMENTS AND IMAGES:
Cattle Estray 101-08-01786 October 2014.pdf
Estray #045-08-07097, reported by: Mitchell, Beth. Three (3) heifers, charX, blk, roan, NOB, no earmarks. Taken up from Bill King Ranch Rio Rancho, NM.
Reported Date: 09/26/2014
DOCUMENTS AND IMAGES:
Cattle Estray 045-08-07097 December 2014.pdf
Estray #035-17-07422, reported by: Eby, Buddy. One (1) Tan, black and white billy goat, NOB, no earmarks. Taken up from Scott Bevills property.
Reported Date: 09/23/2014
DOCUMENTS AND IMAGES:
Goat Estray 035-17-07422 September 2014.pdf
Estray #083-12-10502, reported by: Cessnun, Gene. One (1) Red bull branded, no earmark. Taken up from Pat Green Ranch Tatum, NM.
Reported Date: 09/04/2014
Estray #116-05-01381, reported by: Brown, Bill. One (1) BWF heifer, NOB, earmarked swallow fork left ear. Taken up from WHITE LAKES RANCH .
Reported Date: 08/26/2014
DOCUMENTS AND IMAGES:
Cattle Estray 116-05-01381 August 2014.pdf
Estray #035-17-07288, reported by: Eby, Buddy. One (1) Re LH cow branded, earmarks. Taken up from Oliver Farm Pleasanton , NM.
Reported Date: 07/24/2014
DOCUMENTS AND IMAGES:
Cattle Estray 035-17-07288 August 2014.pdf
Estray #116-05-01281, reported by: Brown, Bill. Three (3) Two Blk Jersey strs, NOB, no earmarks, one Jersey Hfr branded, no earmarks. Taken up from Landaverde Calf Ranch.
Reported Date: 07/22/2014
DOCUMENTS AND IMAGES:
Cattle Estray 116-05-01281 July 2014.pdf
Estray #101-08-01643, reported by: Major, Brandon. One (1) Red bull, NOB, no earmarks. Taken up from Montano Cattle Assoc.
Reported Date: 07/19/2014
DOCUMENTS AND IMAGES:
Cattle Estray 101-08-01643 July 2014.pdf
Estray #116-05-01257, reported by: Brown, Bill. One (1) LH cow brand unreadable, no earmarks. Taken up from Roswell LS Auction.
Reported Date: 07/14/2014
DOCUMENTS AND IMAGES:
Cattle Estray 116-05-01257 July 2014.pdf
Estray #024-23-04877, reported by: Waters, Mark. One (1) BMF heifer, NOB, no earmarks. Taken up from Elmorro Ranch, Ramah, NM.
Reported Date: 07/13/2014
DOCUMENTS AND IMAGES:
Cattle Estray 024-23-04877 July 2014.pdf
Estray #055-08-04789, reported by: Romero, Aaron. One (1) Blk steer, NOB, no earmarks tagged 0420. Taken up from Pueblo of Laguna.
Reported Date: 07/11/2014
DOCUMENTS AND IMAGES:
Cattle Estray 055-08-04789 July 2014.pdf
Estray #006-A1-04666, reported by: Davis, Shawn. One (1) Heifer Char cross, NOB, no earmarks. Taken up from Gregg Fulfer shipment.
Reported Date: 07/08/2014
DOCUMENTS AND IMAGES:
Cattle Estray 006-A1-04666 July 2014.pdf
Estray #127-04-00141, reported by: Green, Wesley. Two (2) Blk cow and heifer NOB, no earmarks. Taken up from Tracy Mims Ranch.
Reported Date: 07/08/2014
DOCUMENTS AND IMAGES:
Cattle Estray 127-04-00141 July 2014.pdf
Estray #055-08-04756, reported by: Romero, Aaron. One (1) Blk bull branded RS, earmarks, tagged 9991. Taken up from San Ysidro, NM.
Reported Date: 06/27/2014
DOCUMENTS AND IMAGES:
Cattle Estray 055-08-04756 June 2014.pdf
Estray #116-05-01208, reported by: Brown, Bill. One (1) Red steer branded, no earmarks. Taken up from Malcom Mccarty.
Reported Date: 06/24/2014
DOCUMENTS AND IMAGES:
Cattle Estray 116-05-01208 June 2014.pdf
Estray #037-03-07854, reported by: McKinley, Frankie. Two (2) Heifer calves, one white, one blk, NOB, no earmarks. Taken up from Massey Ranch.
Reported Date: 06/19/2014
Estray #125-08-00051, reported by: Gray, Justin. Four (4) Yellow cow, yellow heifer, RWF calf, Rd Mot heifer, NOB, no earmarks, tagged 8676. Taken up from Pueblo of Laguna.
Reported Date: 06/19/2014
DOCUMENTS AND IMAGES:
Cattle Estray 125-08-00051 June 2014.pdf
Estray #101-08-01539, reported by: Major, Brandon. Two (2) Blk Cow calf pair, blotched brand, no earmarks. Taken up from Red Lake Ranch.
Reported Date: 06/06/2014
DOCUMENTS AND IMAGES:
Cattle Estray 101-08-01539 June 2014.pdf
Estray #055-08-04724, reported by: Romero, Aaron. One (1) Blk heifer, NOB no earmarks. Taken up from Lee Johnson shipment.
Reported Date: 05/30/2014
DOCUMENTS AND IMAGES:
Cattle Estray 055-08-04724 June 2014.pdf
Estray #003-08-05044, reported by: Riley, Randol. One (1) REd bull calf, NOB, no earmarks. Taken up from Red Doc Farms.
Reported Date: 05/15/2014
DOCUMENTS AND IMAGES:
Cattle Estray 003-08-05044 June 2014.pdf
Estray #031-02-04976, reported by: Farrington, Eddie. One (1) Blk cow branded, no earmarks. Taken up from Parachute Ranch.
Reported Date: 05/07/2014
DOCUMENTS AND IMAGES:
Cattle Estray 031-02-04976 May 2014.pdf
Estray #024-23-04705, reported by: Waters, Mark. Two (2) white bucks, NOB, no earmarks. Taken up from Gallup High School Gallup, NM.
Reported Date: 05/06/2014
DOCUMENTS AND IMAGES:
Goat Estray 024-23-04705 June 2014.pdf
Estray #035-17-07061, reported by: Eby, Buddy. One (1) BWF cow, NOB, no earmarks. Taken up from Billing's 2C Ranch west of Hurley, NM.
Reported Date: 05/05/2014
DOCUMENTS AND IMAGES:
Cattle Estray 035-17-07061 May 2014.pdf
Estray #045-08-06699, reported by: Mitchell, Beth. One (1) RNK bull, NOB, no earmarks. Taken up from Jose Armijo, Seboyeta, NM.
Reported Date: 05/02/2014
DOCUMENTS AND IMAGES:
Cattle Estray 045-08-06699 May 2014.pdf
Estray #101-08-01375, reported by: Major, Brandon. One (1) Blk heifer branded, no earmarks. Taken up from Red Doc Farms.
Reported Date: 04/18/2014
DOCUMENTS AND IMAGES:
Cattle Estray 101-08-01375 April 2014.pdf
Estray #045-08-06698, reported by: Mitchell, Beth. Three (3) Red cows branded, no earmarks. Taken up from Bill King Ranch.
Reported Date: 04/18/2014
DOCUMENTS AND IMAGES:
Cattle Estray 045-08-06698 May 2014.pdf
Estray #101-08-01373, reported by: Major, Brandon. One (1) Blk steer branded, earmarks. Taken up from Bar 15 Ranch, Acoma Land & Cattle.
Reported Date: 04/17/2014
DOCUMENTS AND IMAGES:
Cattle Estray 101-08-01373 April 2014.pdf
Estray #104-09-00789, reported by: Mora, G.R. Six (6) 4 cows, 2 bull calves, NOB, no earmarks. Taken up from NM Hwy 96 MM 8 Regina, NM.
Reported Date: 04/02/2014
DOCUMENTS AND IMAGES:
Cattle Estray 101-09-00789 April 2014.pdf
Estray #035-17-06960, reported by: Eby, Buddy. One (1) Red bull, NOB, no earmark. Taken up from Ogilvie's Thompson Canyon Ranch.
Reported Date: 04/01/2014
DOCUMENTS AND IMAGES:
Cattle Estray 035-17-069690 May 2014.pdf
Estray #101-08-01338, reported by: Major, Brandon. One (1) Blk/White paint heifer, blotched brand on RH, no earmarks. Taken up from Brought in by Laguna Tribe.
Reported Date: 03/29/2014
DOCUMENTS AND IMAGES:
Cattle Estray 101-08-01338 March 2014.pdf
Estray #101-08-01339, reported by: Major, Brandon. One (1) Dairy bull, NOB, no earmarks. Taken up from 149 Angelo Luigi Ln Corrales, NM.
Reported Date: 03/29/2014
DOCUMENTS AND IMAGES:
Cattle Estray 101-08-01339 March 2014.pdf
Estray #035-17-06932, reported by: Eby, Buddy. One (1) RMF bull calf, NOB, no earmarks. Taken up from McCauley Ranch in Cliff, N.M..
Reported Date: 03/24/2014
DOCUMENTS AND IMAGES:
Cattle Estray 035-17-06932 May 2014.pdf